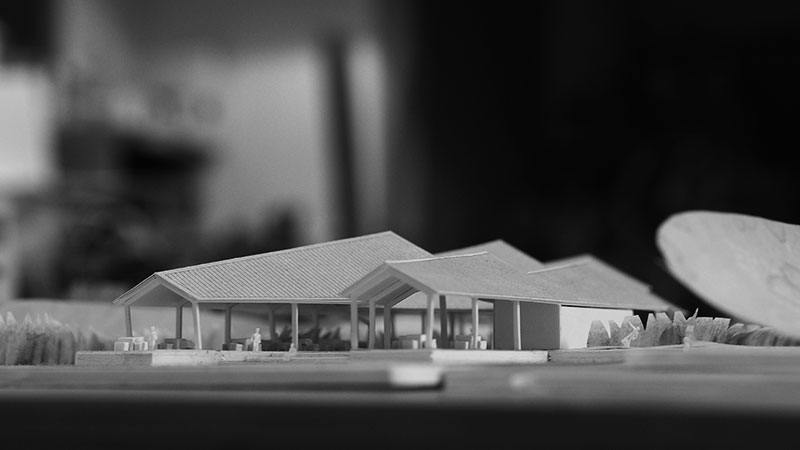 简介 | Introduction
上海博风建筑设计咨询有限公司由英国注册建筑师伍敬与同济大学王方戟教授创立于2007年,伍敬于2014年离开博风,独立运营英国Pro-Form Architects。肖潇与董晓分别于2014与2015年成为合伙人,与王方戟教授共同主持博风的设计工作。
创立以来,博风始终维持10人左右的小团队,通过对建筑学自身的持续思考与对项目现实的开放式研究,从不同的着力点切入每个设计,以迥异却清晰的策略对环境资源进行全局性、创造性的整合,从城市到乡村,从公共建筑到艺术装置,完成了一系列不同规模、不同背景、不同需求的设计项目。
博风的设计作品和相关研究,被广泛地发表于《时代建筑》、《世界建筑》、《建筑学报》、日本《新建筑住宅特集》、《建筑师》、《室内设计师》、《DOMUS》、《西部人居环境学刊》、《H+A华建筑》等杂志及Archdaily、"有方"等设计媒体;参加2018年威尼斯双年展(七园居),2017西班牙上海建筑实践展(七园居), 2015日本新泻水与土艺术节(大卷桌),2015"建筑之外·竹建可能"安吉第二届国际竹产业论坛展(摇摇晃晃),2013西岸建筑与当代艺术双年展(大顺屋、瓷堂),2012米兰三年展(带带屋),2011 成都双年展国际建筑展(山雨村);获得2015河南省优秀工程勘察设计一等奖(瑞昌石化办公楼),2014日本熊本Artpolis评委特别奖(A Tadpole)。
Temp Architects was found in 2007 in Shanghai by WU Jing and Prof. WANG Fangji as "Pro-Form Architects". Since 2014, Wu Jing left the team, operating the Pro-Form Architects in UK. XIAO Xiao & DONG Xiao joined as partners in 2014 & 2015, with Prof. WANG,  starting the "Temp Architects" in Shanghai.
Since its foundation, temp architects keep a small team of around 10 members. Our practice has always been accompanied by persistent thinking on architecture as well as studies on the reality that projects involved . Our projects is of diverse scale background and requirements, from city to rural place, from public buildings to art installations. Yet we share a coherent value in design. We aim to integrate different resources and find specific special solutions in each project.
The works of Temp Architects has been wildly published in design media such as Time + Architecture, World Architecture, Architectural Journal, Shinkenchiku Jutakutokushu, The Architect, ID, DOMUS, Journal of Human Settlement, H+A, Archdaily and Archi-position. Our works have been exhibited in Venice Architecture Biennale(Septuor, 2018),  Spanish & Shanghai Architectural Practice(Septuor, 2017)Niigata Water and Land Art Festival (Rolled Table, 2015), Forum of Bamboo Architecture (Lilting, 2015), West Bund Biennale (Dashun Pavilion, 2013), Triennale of Milan ( Daidai Pavilion, 2012), Chengdu Biennale (Chengdu Biennale, 2011). RC Office Building was awarded first prize of Outstanding Engineering Survey and Design Award (2015) and Kumamoto Home for All was awarded the Jury Special Prize (2014).