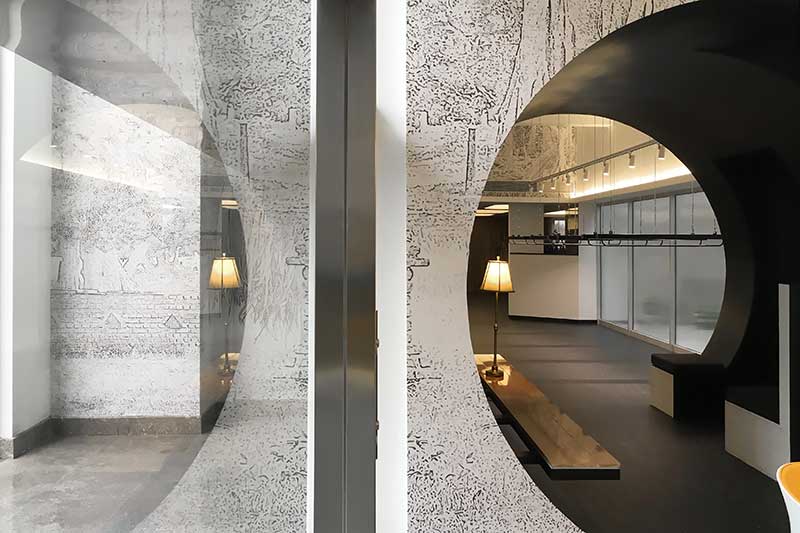 悠游堂
Meandering Hall
设计团队:王方戟、董晓、薛君、游航
Project team: WANG Fangji, DONG Xiao, XUE Jun, YOU Hang
浙江嘉兴市秀洲区同德路122号
Tongde Rd. 122, Xiuzhou District, Jiaxing, Zhejiang prov.
业主:嘉兴丽豪制衣有限公司
Client: Jiaxing Vision Garments Co., Ltd
设计时间:2008-2009年,2017年
Design Period: 2008-2009, 2017
建成时间:2009年
Construction Period: 2009, 2018
设计开始的时候,嘉兴丽豪制衣厂尚位于城市的边缘,现在这里已经后被新开发出来的城区包围了。丽豪制衣厂在原来该处一家玩具厂的基础上进行扩建及改造,形成了今天的规模。我们设计的内容包括厂房新增部分的立面以及一千多平方米独立管理楼的室内。管理楼是一座平面"回"字形的三层建筑。建筑中是一个三层通高的中庭。考虑到原先建筑的入口及楼梯与新厂区动线不相符合,设计将原有楼梯取消,并在中庭中设置了新的楼梯,让人们在上下楼梯的过程中可以体验中庭的垂直空间。入口被改到面向厂区内的广场,让管理楼内的工作人员与厂房之间的沟通更加顺畅。也使厂区内的建筑之间有一种相互对话的感觉。
Early in 2008, when the design stared, the Vision Garment Factory, which is already surrounded by buildings, was still at the edge of the city of Jiaxing. The factory extended to today's scale on the site of a toy factory. We are commissioned to design the facade of a new factory building and the interior of three-story existing administration building. This 1,000-square-meter homocentric square building has a three-story atrium in the center. Considering the inconformity between the entrance of the administration building and factory building, we demolished the existing staircase and build a new one in the atrium, bringing people into the central space when walking up and down the floors. The entrance is relocated facing the open square in the factory, creating better connections between staff and factory buildings. Hence, a conversation among buildings in the factory is established.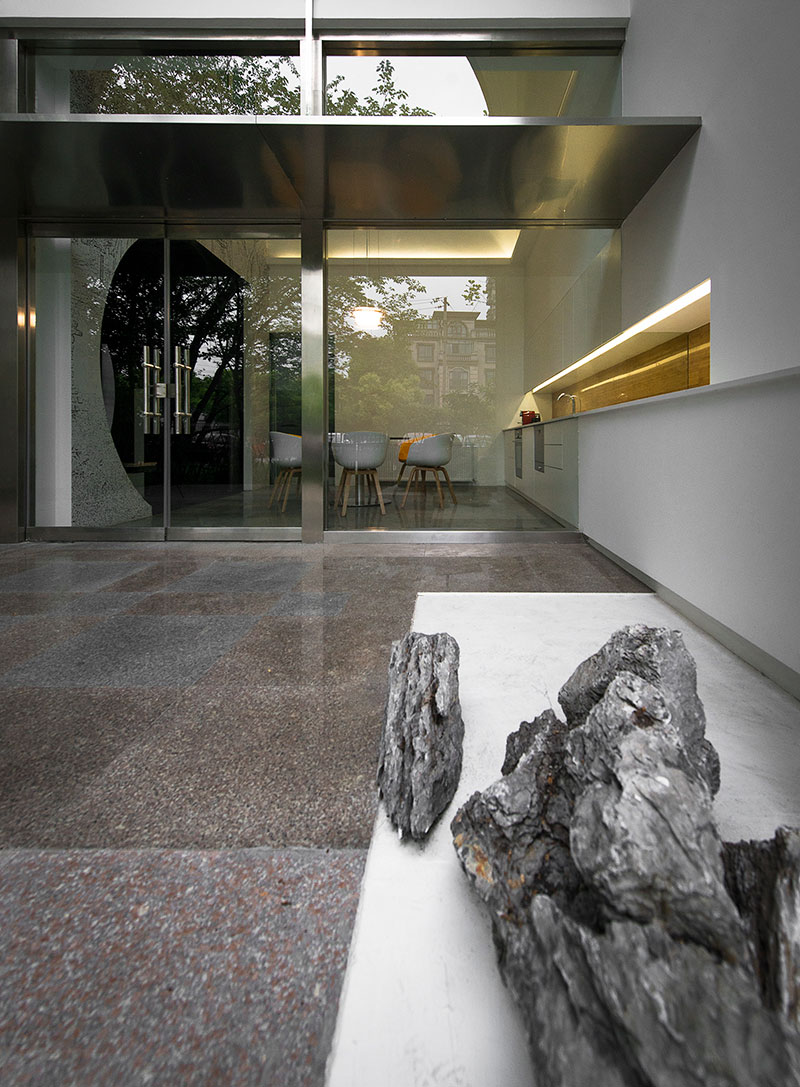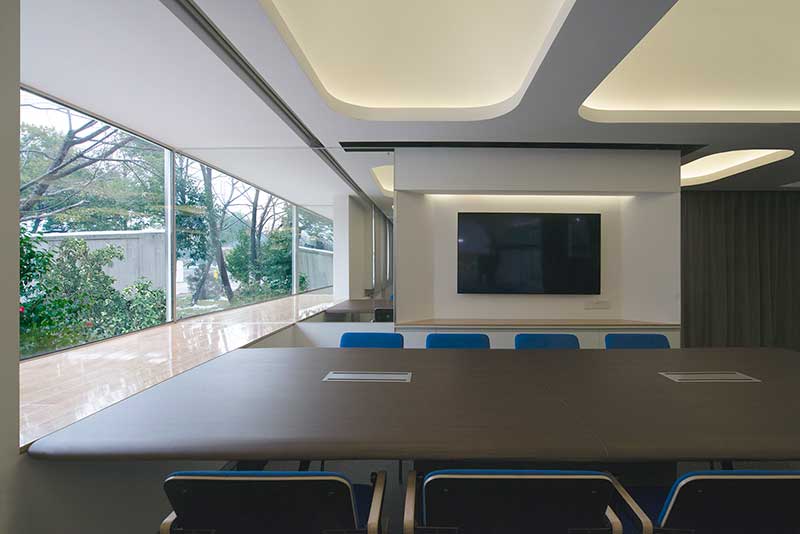 发表 | Publication
《室内设计师》第45期 | Interior Designer Vol.45 
《时代建筑》2019年第3期 | Time + Architecture 2019 vol. 3
内的宣言 | Manifestos on Interiority